The best 3D modelling software won't automatically make you a better artist – for that you need great 3D skills. But when it comes to creating incredible 3D art, having the right 3D modelling software for your style, skill level and budget certainly helps.
Of course, what's right for you as a beginner or pro might not suit another artist. But whether you're a 2D artist looking to up-skill this year, or a seasoned 3D pro looking to upgrade your existing tools, there's a program out there to suit you – and you'll find it in this guide.
On this page, we bring you the best paid-for 3D modelling software; and on the next you'll find the best free 3D modelling software.
So how do you choose the right 3D modelling software? Well, there are some key considerations to bear in mind. Firstly, as a general rule, any kind of 3D work will require around 16GB RAM or more. Most of the 3D software applications here require roughly 5GB of disc space to install, but you need to take rendering into account too.
Also, if you're taking your digital art seriously, then investing in a graphics card with a fast processor and a lot of memory is highly recommended. That way, you're much less likely to experience a lag when displaying complex 3D scenes.
Read on for the best 3D modelling software packages the market has to offer…
The best 3D modelling software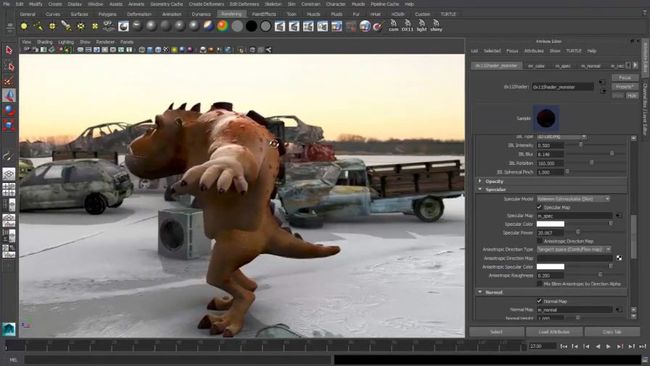 01. Maya
Our pick of the best 3D modelling software for professionals.
Ask any 3D artist to name the best 3D modelling software, and most will choose Autodesk Maya. Used by many leading VFX and animation studios, including Pixar, Maya's robust set of modelling tools are unrivalled.
It's a seriously impressive and powerful piece of kit, which means it's also one of the most complex and hard to learn. And it comes with a pretty hefty price tag, too. However, for those who have the time, skill and patience to master Maya, it's the best 3D modelling software around and it's worth every penny.
Want to get started with Maya? Our selection of mighty Maya tutorials will help you take a step in the right direction.
5 festival makeup ideas to rock at Electric Picnic. >>> zouhourfestival.com